Answer me one simple question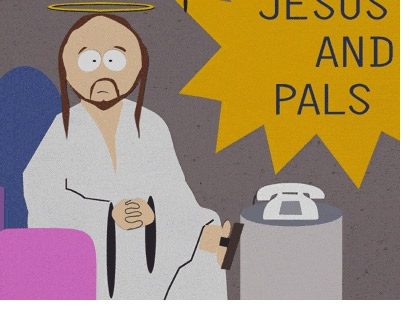 This is the last day for the Blog Against Theocracy blogswarm, and I've finally figured out what I wanted to say. I know I can't say it without pissing off a lot of people, but I hope I can at least make myself understood.
I have no problem with people of faith who cherry-pick their beliefs. These are folks who adhere to the higher moral and ethical precepts of their religions, and who choose to ignore the crazy stuff. I'm a cherry-picker myself, as I have stated. Shorter version of that post:
. . . the Golden Rule is everything. We don't need anything else.
And if each one of us could take that to heart and jettison all the other "articles of faith" (note, please, that you don't even need faith to adopt the Golden Rule), the world would be a far better place.
So — what's the obvious problem with theocracy? Theocrats aren't cherry-pickers. They believe it all. Oh, they may not want to bring back the blood sacrifices of the Old Testament, but are they literalists otherwise? You betcha. And that's a problem, because some of those beliefs are mighty suspect.
I'm not even talking about the obscure stuff, like combing through Leviticus to find justification for one's hatred of gays. I'm talking about big league, central-tenet-of-faith stuff — like Passover, for instance. Passover is key to both Judaism and Christianity. Everyone knows the story: the Hebrews are enslaved in Egypt*, God directs Moses and Aaron to free the Hebrews, Pharoah resists, God punishes Pharoah and his people with ten plagues, the last of which is the Death of the Firstborn, in which the Angel of Death kills all firstborn Egyptians but spares the Hebrews. Moses and Aaron have instructed their people to mark their doors with lamb's blood so that the Angel of Death will "pass over" those homes. Hence the name.
Yes, most folks know this story, but who ever bothers to question it?
I will, and I'll do it with typical Jewish panache:
God kills all the firstborn Egyptians, babies to ancients, guilty and innocent alike. And this is a good thing?
It gets worse, in my opinion. Not only does God kill the innocents, he makes the Hebrews complicit in his crime. Do any of the Hebrews warn the Egyptians? No. Do any of them argue with God to spare the Egyptians — as their patriarch Abraham once did on behalf of the citizens of Sodom and Gomorrah? No.
Make no mistake, Passover is a big deal. Jewish children are taught to define themselves by this story. Easter, both in its substance (the Last Supper is the Passover seder) and its symbolism (echoing the themes of sacrifice and salvation) hinges on Passover. If I were a Christian, I would be complaining about the immorality of God guiding Jesus down a suicidal path; for that matter, isn't God ultimately responsible for Herod's slaughter of the innocents?
But I'm not Christian, so I'll stick to Passover. I've tried to find some sort of moral justification for the tenth plague, I really have. But how do you make sense of something which is, on its face, so appalling? By obfuscation.
For example, from aish.com:
The plagues were not administered as a punishment; they challenged Egyptian society to make moral changes. They called on the Egyptians to recognize that their social system was not working; that the way to achieve security was not by enslaving and persecuting the Jewish people. They were a message to Pharaoh and his people: 'recognize the existence of a higher justice.'
If this logic weren't questionable enough, the author goes on to compare Saddam Hussein with Pharoah. 'Nuff said.
This next author at least recognizes the moral dilemma, but fails to explain it in any satisfactory fashion:
And that is perhaps the most difficult aspect in both the Passover and Easter stories: the sacrifice of the innocent.

And note, in both stories, it is God's will that this should happen. Yes, God's will. In the Easter story, Jesus is a the willing sacrifice. In the Passover story, the sacrifice is not voluntary, it is God's will, "The Lord hardened Pharaoh's heart, so that he would not let the children of Israel go out of his land." (Ex 11:10).

As the Israelites sat down to eat the Passover meal, it was the evening of the night on which the angel of death would kill the first born of the Egyptians. When I sit down to the Seder's I attend this week, I will think of that as I prepare to eat the meal. And I will think of it as I spill drops of wine to acknowledge the tragedy of the ancient Egyptians; death is about to come upon their households. And it is God's will that it be so.

And so there is a somber and morally complex message in both of these stories. Sacrifice is sometimes the will of God. It is sometimes the will of nature. It is sometimes a necessity of life.
The will of God? The will of nature? A necessity of life?
Do you see that this is no small point? An acceptance of sacrifice as a necessity underlies our nation's (and other nation's) willingness to sacrifice our children to a belief. Sometimes not even a belief — who among you thinks Bush's war on Iraq had anything to do with high-minded beliefs?
The problem with theocracy is not that we would live in a Golden Rule society. Nothing wrong with that. I wouldn't even mind living in a Christian theocracy if our leaders restricted themselves to Jesus' teachings of love and caring for one's fellow human. Those teachings aren't the problem.
The trouble with theocracy is that there are tenets of faith which are, plain and simple, immoral.
***
When polled, most Americans say they would be uncomfortable electing an atheist President. I'm uncomfortable electing a man (or woman) of faith.
Since I won't get an atheist candidate any time soon, I guess I'll settle for the non-crackpot option.
D.
*There is no historical or archaeological evidence to support the Exodus story. Nor, for that matter, is Herod's slaughter of the innocents a matter of historical record. But that's neither here nor there. By definition, people of faith don't require historical or archaeological evidence to help them believe.
The point is the symbolism of the story, and the fact it is accepted by Jews and Christians with so little scrutiny.