Okay, who got sperm on the ferret cage?
I couldn't help it. Sometimes, it . . . you know. It gets away from me.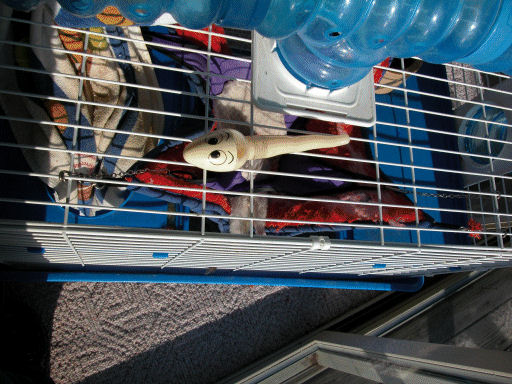 You knew I couldn't stay serious for too long.
This is Little Krugy, a 15% alcohol by volume cream liqueur. Sperm that's fun to swallow! And it even comes with a pregnancy warning!
Let's have a contest. In the comments, leave your suggestion as to the best way to swallow Little Krugy. I'll draw a name from the among the commenters, and the winner gets his or her own Little Krugy.
Swallowing was never this much fun.
D.