Blogrolls seem so 2009. Remember when we used to have those "You blogroll me and I'll blogroll you" conversations? Yeah, me neither. But I'm not yet ready to follow WordPress's lead and jettison my links altogether; it would be like throwing away an old address book. Yes, I keep my old address book. There are dead people in that address book.
That doesn't mean I'm going to keep links to defunct blogs. I tossed out any blog that hasn't been updated in the last six months, and I tossed out folks whom I haven't heard from in years. What's left is a pretty slender list.
Here, have a sea cucumber. Or slug. Who knows?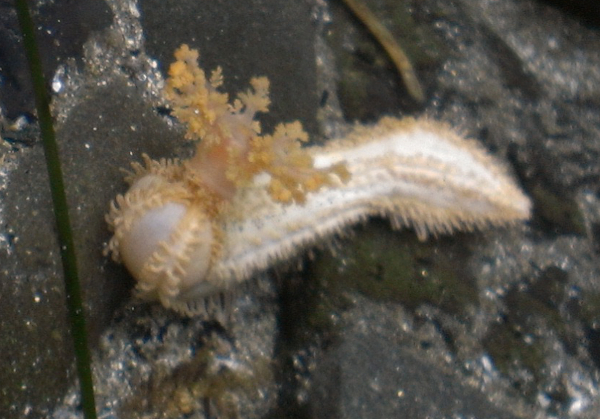 Which all begs the question: does anyone read blogs anymore?
D.